Image is everything in this age of visibility we find ourselves in. Our qualitative and categorical judgments are largely based upon surface level impressions. It is the image or symbol that signifies substance. Accordingly, we must project visual manifestations connoting the layers of meaning lying beneath our exterior. As a platform that prioritizes the sub-levels of artistic creation, SBVRSV looks to develop obtuse ideas into a tangible aesthetic.
Enter Ashlake Apparel Co., an extremist clothing/design brand that specializes in arcane imagery. Ashlake's hand-drawn designs are equally inspired by illegible metal band logos, spiritual lore and rustic naturalism. Founder Aaron Sawatsky utilizes a severe, minimalist, black & white stipple technique to create recondite symbols, often grounded in historical-philosophical significance. We were drawn to Ashlake's designs because of their insistence on underscoring elements of the arcane, an approach very much in line with SBVRSV's excavation of underground musical realms.
The result of Ashlake Apparel Co. and SBVRSV's collaboration is the Long Sleeve "Splinter" shirt, as seen below. The stark, gothic font and jagged, splinter symbol suggest notions of trans-historical movement and dialectical development. With this design, we hope to capture the feeling of pushing into the unknown – the onward and upward growth of culture. There must be no repetition of the past, embrace the hurdle towards more and more complex forms of life.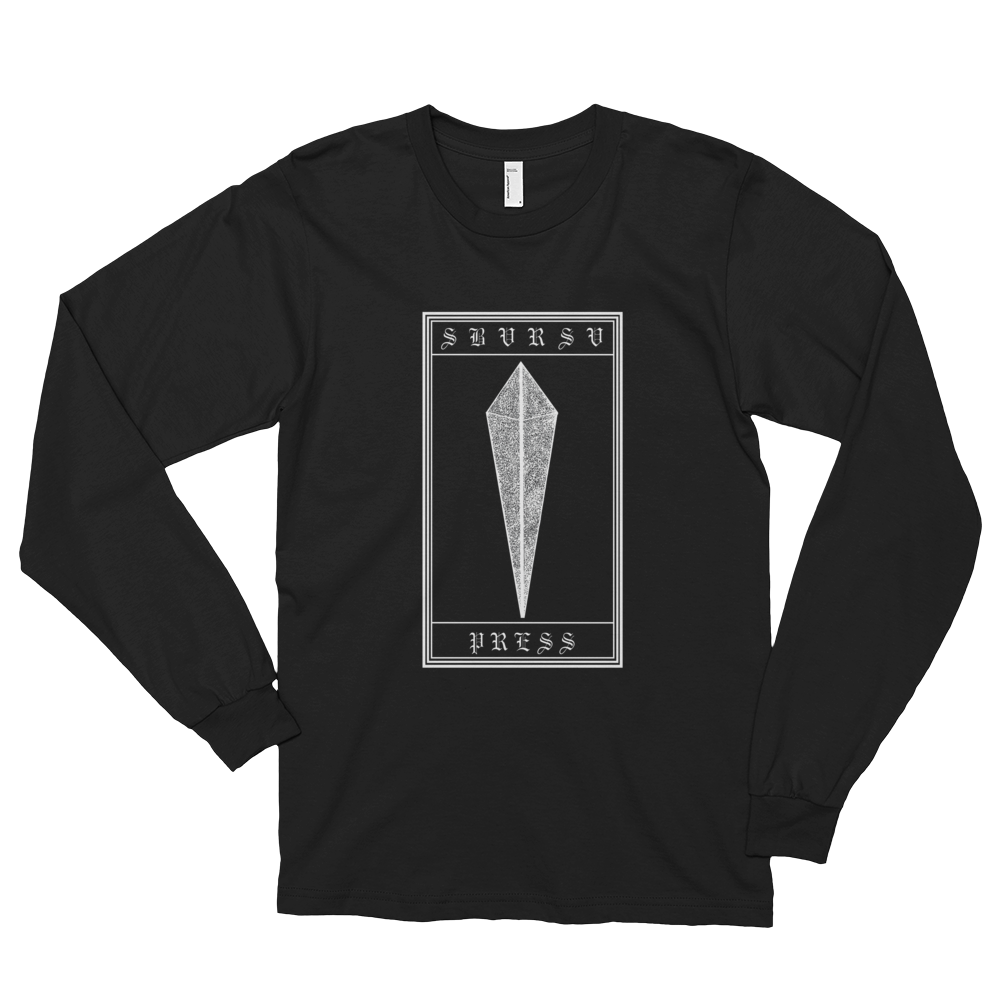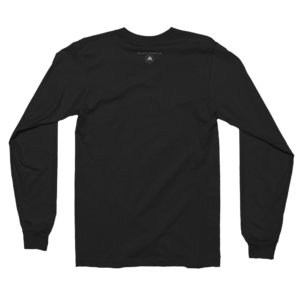 The Ashlake x SBVRSV 'Splinter' Unisex Long Sleeve is available to purchase here. 
For more Ashlake Apparel Co. merchandise and designs, follow them on Facebook and Instagram.