On "Phase," the first single from Wormwood's new LP O, Christina Marie Willatt intones a striking mantra over a jolting drum pattern and deranged synths: "Everything becoming new again."
It comes across as a sort of mission statement for the London, Ontario duo as they re-work their sound and reposition themselves within the realm of Intelligent Dance Music. With O, Wormwood have honed in on production, constructing dense, dynamic and stirring compositions, often without an instrument that was featured heavily on past records: Christina's vocals.
The decision to limit the use of vocals on O came as a reaction to those who assumed the other half of the duo, Andrew Wenaus, was the producer and Christina simply the vocalist of Wormwood. While it is true that Christina sings, Wormwood want it to be clear that "she plays as much of a part in production, programming, and composition as Andrew."
On "Phase," the move from fierce, disorienting sonics (and visuals) to tender, doe-eyed reflection channels an evolution. Wormwood have become a single, unified, creative force.
We're debuting "Phase," along with its trippy video directed by Zachary Gray & Pam Haasen, below.
Christina and Andrew delve deeper into their work on O, below and why they put less emphasis on vocals this time around.
Griffin Martell: Can you elaborate on your decision to limit Christina's vocals on this album?
Wormwood: One of the central characteristics of our previous two releases is Christina's voice and the way we combine it with IDM. What's different about O is the comparative lack of vocals. The decision to limit the use of vocals on this record was in response to something that kept coming up in reviews of and responses to our work and, more generally, in conversation with others. There seems to be an assumed distinction that Andrew was the producer and Christina came in and sang over his tracks. While it is true that Christina sings, it is also true that she plays as much of a part in production, programming, and composition as Andrew. In other words, we both play an equal role in composition, performance, arrangement, etc.
This bias we kept running into brought to our attention the assumptions of gender roles in electronic music: the men are the masterminds and women are the pretty voices. We never experienced these assumptions in hostile ways but in casual, friendly contexts: it made us realize that this bias was so deeply entrenched culturally that it was invisible even to those who didn't otherwise mean offense.
So, we decided to do a record that highlighted our production, programming, and composition chops rather than feature Christina's voice as a way of drawing attention to our partnership in the project. Instead of featuring singing, we decided to explore other things like loop variations, micro-tonality, long form, minimalism, speech, asemic and sound poetry, constrained pitch sets instead of scales, and things like that. The result is a predominantly instrumental album. We found the whole process—of writing without vocal and lyrical content—to be a really challenging and fun exercise.
We'll be returning to vocal-heavy material in our next release but for O we just wanted to say: we're equal partners in the making of this music and have been since our first record.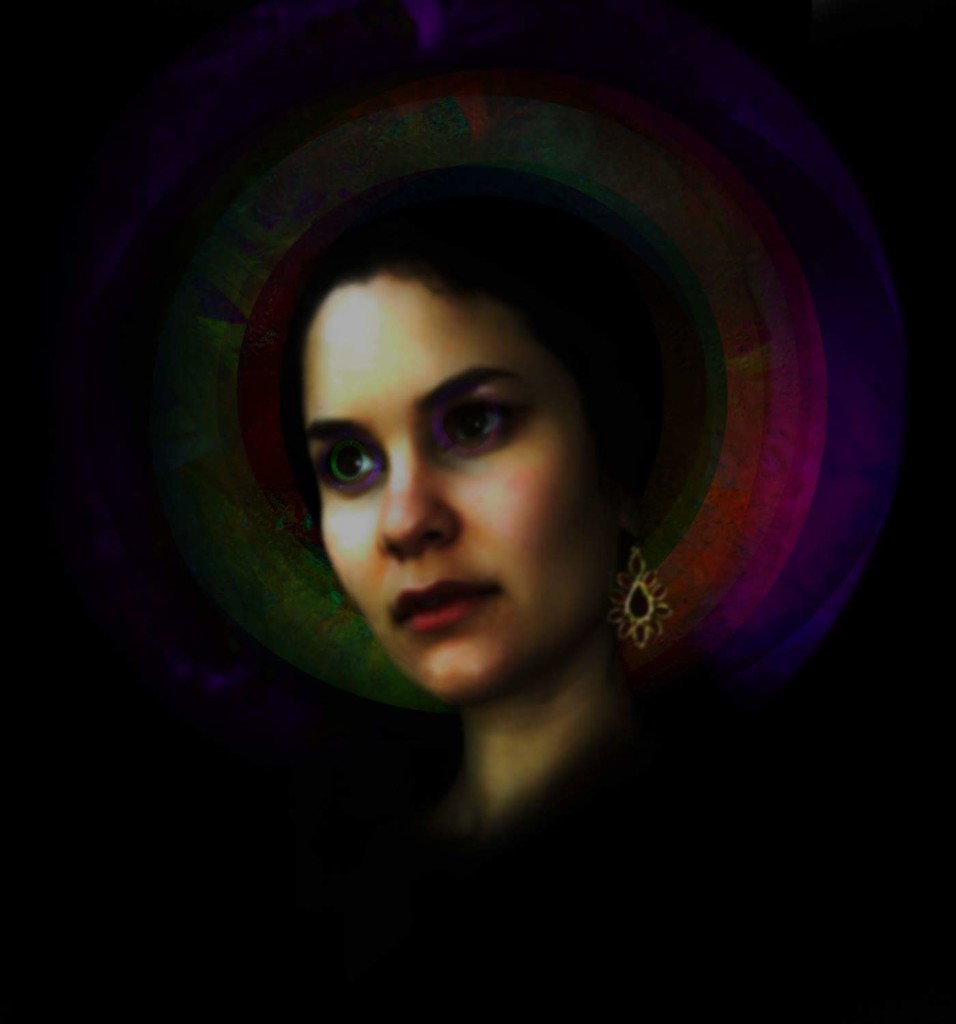 'O' is out now on A Person Disguised As People.
Stream/download here.
Original Post: http://www.chartattack.com/news/2016/08/19/premiere-usher-in-the-new-phase-of-idm-with-london-ontarios-wormwood/