Since the late aughts, when an influx of 'rising' hip-hop and R&B artists emerged out of Toronto in the wake of Drake and The Weeknd, music journalists and fans alike have been trying to define the "sound of Toronto." It seems a fruitless task to try to put one's finger on a defining characteristic of the city's musical landscape when it remains in constant flux, evolution and even deterioration. Rave music, punk, indie rock and hip-hop have all had their heyday in the GTA but arguably, the only real constant of Toronto's sound is inconstancy. With their debut compilation release silk & lace, the queer collective/label Raven's Vision capture this inconstancy with a sonic portrait of the current 'moment' in Toronto's music scene.
Founded in 2016, Raven's Vision is made up of artists/curators Blip†or, Myst Milano, Casey MQ, AZTEARS and Victoria Long. The collective is known for their respective solo work as well as their exuberant club nights at queer institution The Beaver and various other venues. "Noting the lack of support for underground Toronto artists", RV decided to inaugurate a label with the intention of "representing the city they love and the artists they admire in it."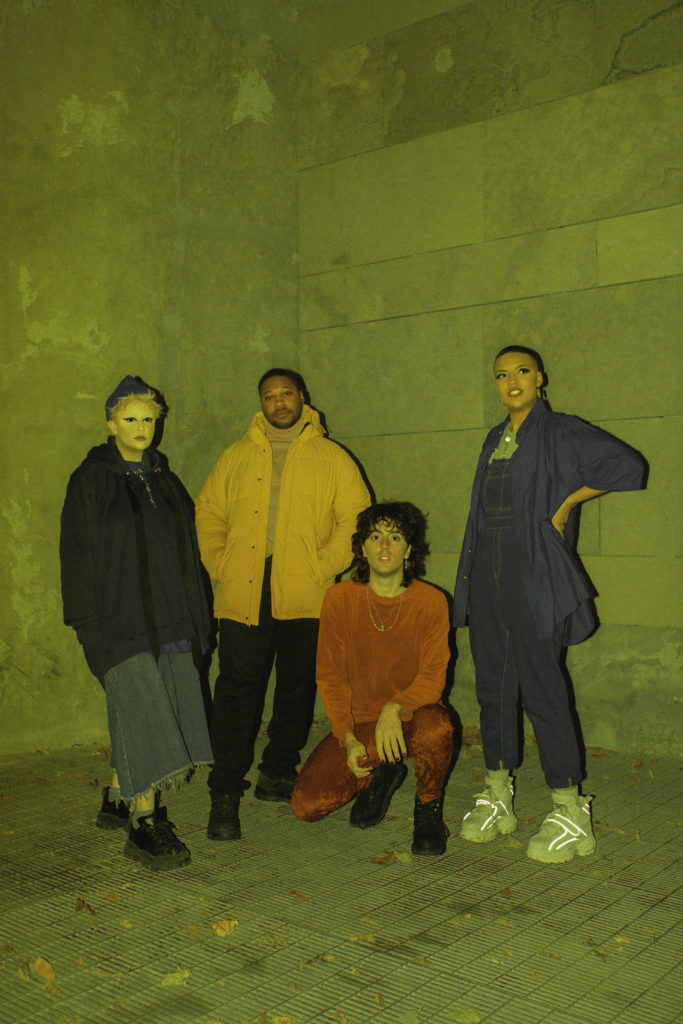 The result of this love for Toronto's underground community is silk & lace, a highly diverse selection of tracks from RV's expansive, creative community. A vast range of sounds are represented here, from the sunny, vocal-club bop of TiKA and DESIIRE's "Mine" to Casey's pure, hands-in-the-air, dance-pop edit of Leona Lewis' "Bleeding Love" or James Baley's moody, vocal house cut "Made Up (Mind)". Elsewhere, we get electro-noise (KЕNTROИ), deep, 'noir&b' (R. Flex), industrial club (Blip†or), 'Trainspotting'-inspired hip-hop (Myst Milano) and an ambient, piano-led lament from Viscera to close the album. Listening to silk & lace feels like listening to the sounds of the city-the parties, the streets, the crying, the chaos and the beauty hidden beneath it all.
Today, we are premiering the lead track from experimental producer Bénédicte, a digital escapade through cerebral synths and intricate, breakbeat percussion that primes the listener for a disparate, sonic experience.
Raven's Vision are celebrating the release of silk & lace with a party in Toronto at Unit 2 this Friday. Click here for more details.