On the inaugural release from Curiosity Shop, the new label founded by Texan DJ/producer Cole Longanecker, we find ourselves entrenched in a speculative audio-visual fiction. sv1's debut EP Field Study is a work of abstracted and synthesized sound art that provides a "glimpse into an unknown microscopic, alternative reality." Packaged with sv1's immersive, naturalistic visual design, the EP contains a holistic sound-world of imaginary, yet tangible organismic life. As we become increasingly alienated from the reality of the natural world, Field Study offers welcome respite from a state of media-oversaturation and technological bombardment.
Lead single "ferrofluid" slowly unfurls like a flower opening its petals to the sun. A time-stretched sonic motif guides the listener through pristine atmospheric textures and organic, soft synth tones. Here, sv1 acts as bio-technician, reproducing a microcosm of ecological activity by synthetic means. On "wellspring," elegiac piano notes and gentle drones play to a backdrop of birdsong samples. This idyllic scene is cut short around the 2-minute mark where sv1 intervenes with a digital blast that disperses in rumbling sub-frequencies and micro-glitch effects. The track moves through layers of ethereal ambience, exhibiting sv1's abstract yet vivid sound design.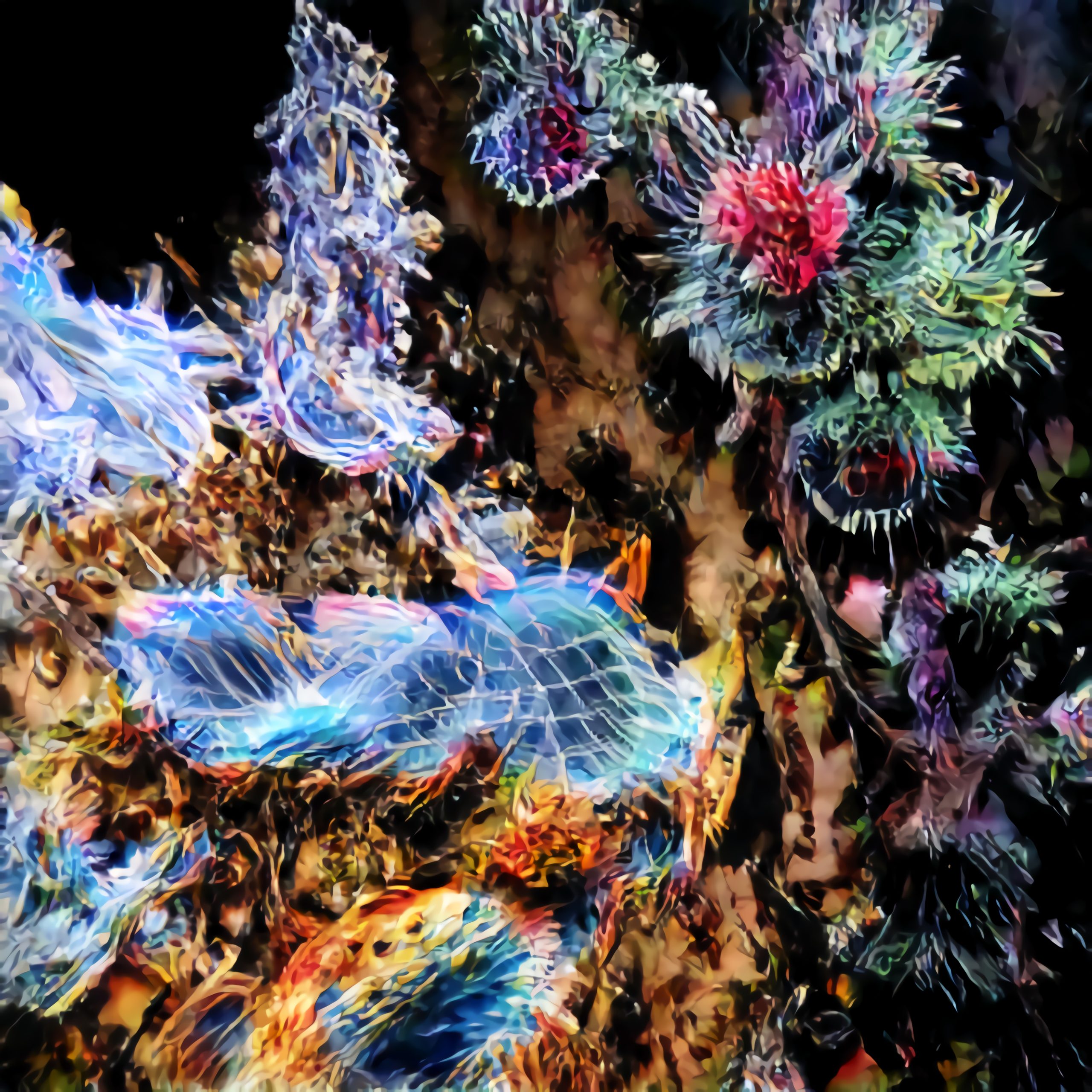 As we continue to move through the album, we arrive at "gaia," a collagist work of digitally processed fragments. On this track, sv1 twists and contorts sonic data into unrecognizable forms. Strange metallic pings intersperse with tactile sound arrangements and vaporous synth washes. "atrophy" follows "gaia" with a cerebral sound palette that features a beautiful harpsichord sequence. Here, sv1's production bears some resemblance to the environmental, new age music of Japanese composers Hiroshi Yoshimura and Satoshi Ashikawa.
On the album's final two tracks, sv1 favors a minimalist aesthetic. The title track fades in subtly with micro-tonal accents that give way to rippling sound currents and water droplet samples. "field study" is a fragile and intimate track that inhabits the same emotional space as Tim Hecker's Love Streams. sv1's sound design certainly takes cues from the work of acclaimed ambient artists like Hecker or William Basinski, insofar as digital distortion and processing function to evoke organic emotion. On the album's final track "bog," glassy surfaces meld with sighing harmonics and a whimsical flute melody. A tranquil and sublime close to an ecological sound study that breathes life into its subjects.
Although Field Study is not a "field recording" in the true sense, it does encapsulate a sense of discovery. sv1's research is of a synthetic, speculative nature and he masterfully fulfills his role as bio-technician and eco-prophesier. A visionary debut release from an artist with a boundless imagination and rigorous approach to electronic production.
Field Study is out now on Curiosity Shop. Purchase it here.