Toronto's resident rave voyeur is back to recap the deep, dark and dank sounds that emanated out of the city's underground club circles this year. Instead of a top albums/tracks list, we opted for a non-hierarchical list of the DJ mixes that really resonated with us here at SBVRSV and the scenesters alike. As this city continues to build a reputation for producing top-notch techno/house/club parties and Torontonian disc jockeys infiltrate international DJ circuits, it seems the time is ripe to document the sounds that are giving (more) life to this city.
Our hope with this recap is that it will capture the emerging personalities of Toronto's best selectors as well as the external influences that have contributed to the development of their distinctive sounds. As nothing happens in a vacuum, it's important to recognize the process by which dance music cultures interact and thereby create new cultures. For example, you will hear strong influences of Detroit techno, old school electro and/or NYC vogue/ballroom club throughout. The DJ mix is a great format to examine the intersection of regional sounds past and present. Below you will find ten mixes from a diverse array of Toronto artists that capture the current and future landscape of dance music in the city.
???
Dan Only – DIRTCAST #102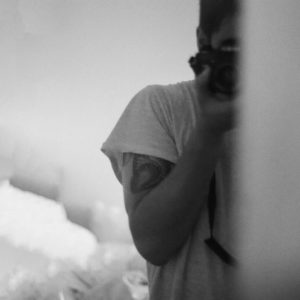 Dark horse DJ/producer Dan Only surreptitiously took Toronto's house scene by storm in the latter half of the year with this carefully curated mix of Detroit techno and retro-leaning house for Berlin's Dirt Crew Recordings. A few of his own tracks are peppered throughout the mix, including the crunchy, electro-tinged "Banged Out Funk" which appears on the stellar EP of the same name Dan just released through New Kanada.
Korea Town Acid – 2017-08-03_22h45m42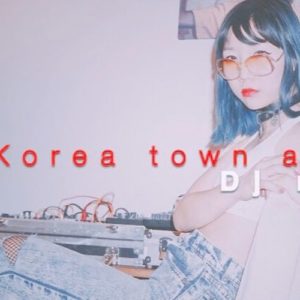 Hypnotic, brainy ambient techno-jazz from Koreatown by way of Parkdale, courtesy of the multi-talented Jessica Cho who is a classically trained pianist, producer and vocalist as well as a DJ. This mix showcases her musical dexterity with its improvised, experimental feel and effortless blends. Catch her performing live sets for monthly showcases Frequencies at Handlebar or Night Shift at Edenhall.
Unfollow/Kikimora Tapes – Don't Trip on NTS Radio
 
Kikimora Tapes' labelhead Unfollow delivers a stormy mix of minimal techno and industrial noise with touches of acid and darkwave for Don't Trip on NTS Radio. Highlights include Aaron Dilloway fading into the brooding, lo-fi  Penelope's Fiance track "The Loner" and the blissed-out Pyramid Lake (a.k.a. Nautiluss) track back-ended by the Cocteau Twins to close out the set. The breadth of Kikimora's catalogue and Unfollow's impeccable curation is on full display here.
Stacey Sexton / KTANA – Thirst Club EP. 9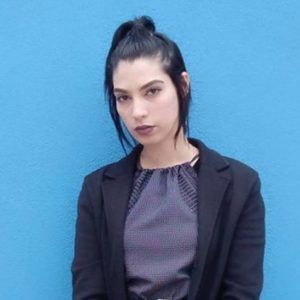 It's tough to pick just one episode of Stacey Sexton's high energy Thirst Club series for N.10.As Radio. Following its launch earlier in the year, 2017 has seen the young club DJ emerge as one of Toronto's top tastemakers. Whether booking A-list acts like UNIIQU3 or Stud1nt, sharing a bill with Mall Grab or shining a light on her talented friends, she is always on her A-game. One of those talented friends is the up-and-coming club DJ KTANA, who appears here with a mental guest mix that moves through early synth music to heavy club bangers and UK bass/jungle. Not to mention, a Mariah Carey x Legowelt blend that is utterly sublime.
Viscera – JEROME Mixfile #166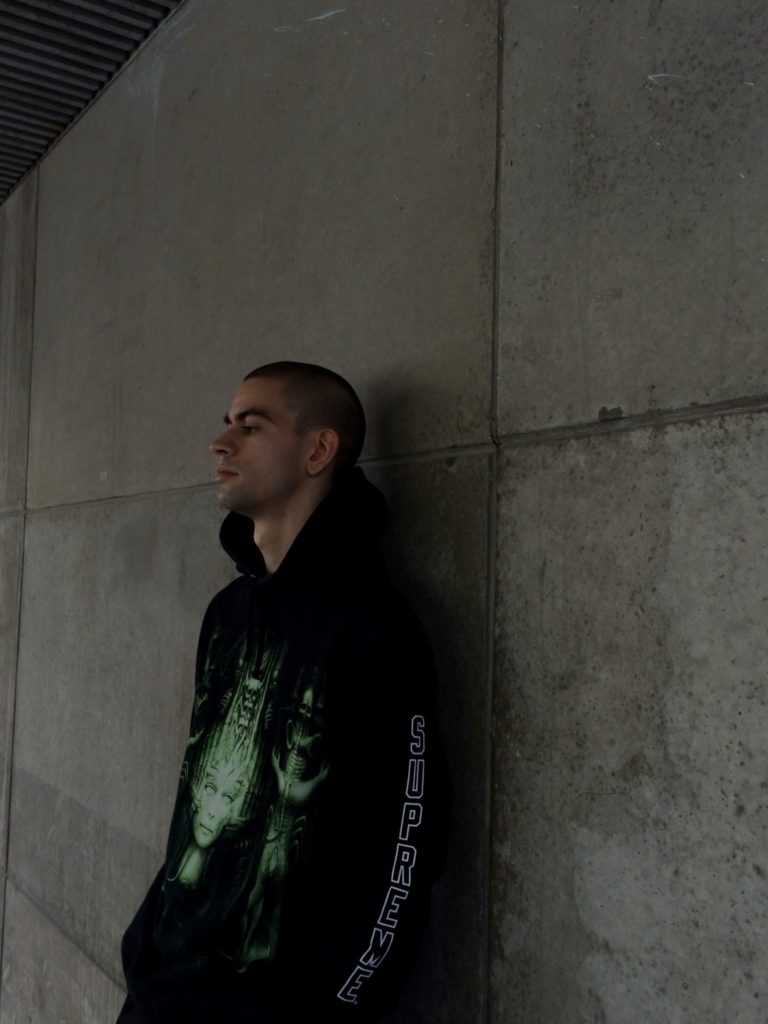 The DJ/producer known as Viscera is leading the vanguard of deconstructed club music in a city where techno and house typically predominate. He released several bold, challenging mixes this year but his contribution to JEROME's Mixfile series was arguably the most fiercely individualist of them all. Neo-classical sci-fi scores unravel into ambient-folk paeans until an onslaught of destructive bass-heavy club edits slash through the speakers. The experience of listening is highly sensory, overwhelming, complex and even traumatic at times. If you can take it, this mix will fuck you up right proper.
E-Saggila – NTS: SIREN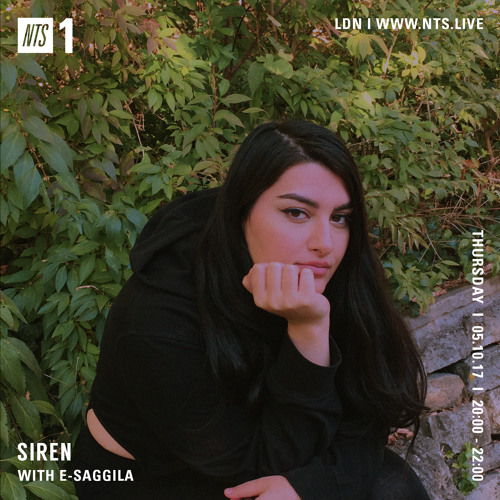 Our appreciation for E-Saggila has already been well-documented but it is impossible not to include her monumental mix for SIREN on NTS radio here. Her raw and grimy take on techno infected the city this year as evidenced by the number of promoters vying to book her (including me!) and the increasing difficulty of snatching up Summer Isle releases (the label she co-runs with Death Kneel). Her SIREN mix really showcases the niche she has carved out for herself, sitting somewhere in between cosmic ambient, minimal-wave, musique concrete, industrial techno, deep jungle and harsh noise. We couldn't think of anyone more deserving of recognition and hopefully this is just the beginning for E-Saggila.
Wizard Of – Transit.FM 09/10/17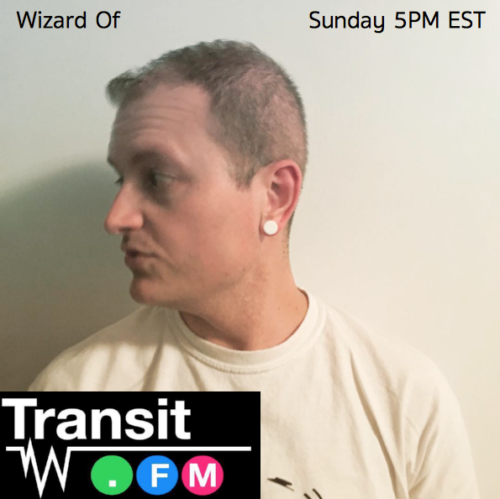 Wizard Of's monthly on Transit.FM is always a treat if you're partial to grime, ballroom club, dancehall or any strain of contemporary club music really. Wizard Of is clearly a voracious consumer of the latest sounds in global club/electronica and every episode of this show ventures through a diverse array of tracks bubbling up from scenes all over the world. The September edition was particularly enthralling with choice cuts from Lao & Copout, Celes7e, Mr. Mitch, Dawn Richard and Oneohtrix Point Never.
Vaughan – YOHOMO Mix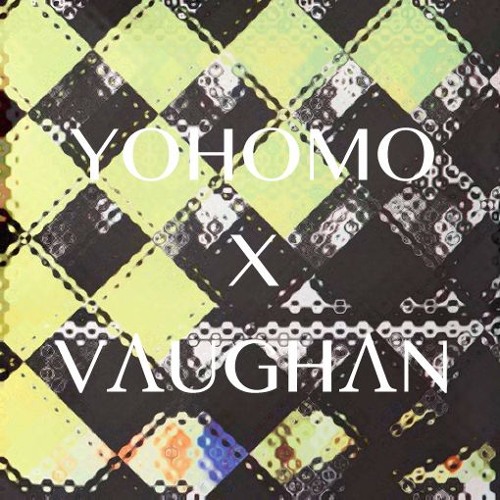 Vaughan blew up dancefloors across the city this year and she will undoubtedly be a staple on bills for years to come. Her fiery, youthful energy has never been more apparent than on this hour-long mix for local LGBTQ2 arts & culture publication YOHOMO. Hip-hop edits, jersey/ballroom club, grime, you name it…Vaughan goes in on everything she touches. As noted by Yohomo, Vaughan not only moves dancefloors but she also "strives to make party scenes more inclusive and politically driven, by amplifying womyn and trans-BIPOCS in the Toronto music scene."
Egyptrixx – Halocline Trance: NTS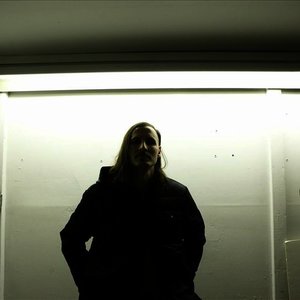 After a prolific year for Egyptrixx who released three excellent records through his Halocline Trance imprint: a solo effort, ANAMAI's What Mountain and a collaborative effort with Ipek Gorgun. To cap off a fantastic 2017, Egyptrixx delivers an utterly beguiling mix for NTS Radio. Somehow, he is able to mix fourth world ambient/new age with Southern trap, weightless techno and black metal? Don't ask me how or why but it works. Only an artist as daring and innovative as Egyptrixx could pull this off.
Ciel – Hugo Ball/Daphne Series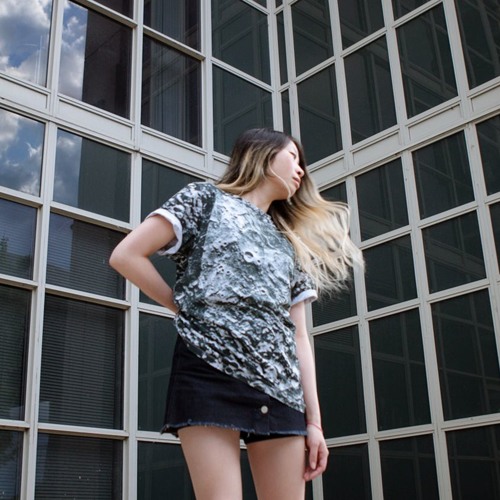 How could we not mention Ciel when discussing Toronto's club culture in 2K17. No matter how you feel about her music, there is no debating that she owned the city's club scene this year. From her Work in Progress parties/radio show and countless live appearances (including Boiler Room) to her many gorgeous mixes and stellar debut EP, she was everywhere this year and that's not an exaggeration.
She has been known to refer to herself as the 'Mother Theresa of Toronto techno' and we can't help but agree with her. She saved the city from being overrun by 'bro culture' and thanks to her, many more female-identifying DJ's/producer's are getting some shine. It's still a work in progress (hence the title) but Ciel has done most of the heavy lifting and now it's our turn to follow her lead.
???
Feature photo: Wizard Of @ Double Double Land 11/03/17
Thank you to everyone who supported SBVRSV in 2017 and/or Toronto's experimental/electronic music scene. See you in the new year.